PDO600A
Dropout Water Separator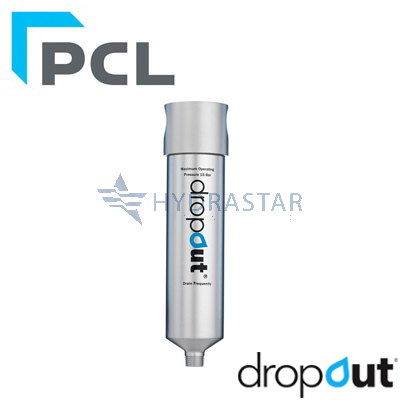 Price

(exc VAT)

£180.00

Each
Quantity
| | |
| --- | --- |
| Thread Size | 3/4 BSPT |
| Max Flow | 30 CFM |
| Filtration | 1 Micron |
| Max Pressure | 15 Bar |
The PDO600A (DO00600AMB) is a 'Compact' Dropout® unit and is used as an inline point of use liquid water separator and contaminant remover.

Unlike traditional cyclonic separators which rely on constant and stable flows, Dropout® has the ability to maintain its performance levels during start up where it reaches optimum performance in a fraction of a second.
ISO 12500 - Part 3 & 4
>99.9999% Liquid water removal efficiency
No consumables
No increase in pressure drop caused by blocked filters
No mains power
Significantly lower life cycle costs
Easy to install
Instantaneous recovery from pulsed flows or stop start
Virtually maintenance free
All the protection you need in one device instead of having to purchase and maintain a multiplicity of different products.

Save money, save energy, save time.

For additional benefits we recommend you fit a Dropout® Auto-drain.
Comes With:
Manual drain valve
Mounting bracket
Manual